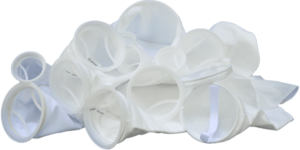 We designed our stock filter bags to increase the efficiency of all make filter vessels. They are fabricated to fit all standard size filter vessels currently used in the filtration industry. We can also custom create any bag size you need if your application requires a non-standard bag size. Our stock bags handle flow rates from 1 to 10,000 gpm and are available in a wide range of materials.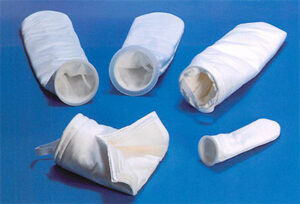 Knight High Efficiency Filters
Knight High Efficiency Filters are a highly successful filter element.
Designed to develop the highest level of contaminent retention available in standard filter bags. Using either the 100 series, 300 series (93% efficient) or 500 series (99% efficient), the Knight High Efficiency (KHE) filter bag is your choice for depth filtration.
The 100 and 300 series can be made in any size from the P1 size filter bags to the P12, while the 500 series is only available in P2 and P12 bags. We can manufacture any of them in both Polyester and Polypropylene, and with a plastic flanged top or the standard with a Stainless Steel ring. All bags are made of FDA Acceptable materials, are silicone free and have no exposed threads. High Efficiency bags also absorb oil as a secondary benefit.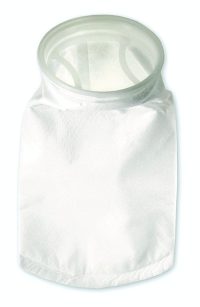 Knight welded filters are an excellent technical element.
Knight offers a welded filter for our Size 1 and Size 2 filter bags. Made of Polypropylene or Polyester, the bags have welded seams to match your need for seamless bags. As standard, the welded bags come with plastic flanged tops and also feature a glazed finish to reduce fiber migration. Knight Welded bags are FDA acceptable as noted in FDA Regulations.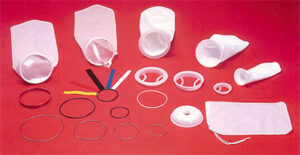 The Knight Sure Seal top is a plastic flanged top designed for use in multiple housing manufacture. Made in Polyproplyene as a standard, the Knight Sure Seal flange features dual handles for easy removal and allows the top to seat easily. The plastic top also makes the bag completely incinerateable, leaving no ring as an after affect.
Contact us to discuss your filtration needs